Caterham,Chipstead & Coulsdon D.T.C.
"Helping you to train your dog"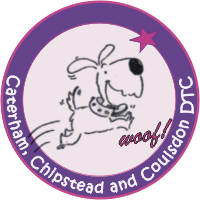 Welcome to the Caterham, Chipstead and Coulsdon Dog Training Club website.

We provide Puppy, Improver, Junior and Adult Dog Obedience Training in Caterham, Coulsdon and Old Coulsdon. We also have Competition Obedience, and Agility classes.
The Club, as a member of The Kennel Club Good Citizen Dog Scheme, offers the opportunity to train for the KC Bronze, Silver and Gold awards. (KCGCDS).
The club is Kennel Club Listed, and it's chief instructor is accredited by the Kennel Club in dog training and canine behaviour Gold standard. (KCAI)


We are a well established Dog Training School and have highly experienced trainers involved with us. We only use kind and effective reward methods. We have many successful and long term members who enjoy their training sessions. Private tuition also available.
If you are interested please read on and explore the rest of the site where you will see the activities and achievements of the members; The class programs content and dates of events.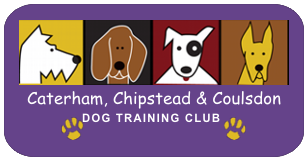 For more information, contact Barbara...
Telephone: 01883347721
Mobile: 07713711535
Email: barbara@colliecorner.co.uk